What is Simple Gifts Co-op?
A traditional co-op of local Christian homeschool families who meet together one afternoon per week to do school and life together.

What do you mean when you say "traditional" co-op?
In a co-op, we cooperate. So everybody works and everybody participates.

So I have to teach?
Yes, a parent from each family teaches one class and helps out in another. But don't worry, if you are a homeschool parent, you are qualified.

But I don't know how to teach high school math!
Fine, we won't ask you to teach it!

So what do I have to teach?
You tell us your gifts, abilities, and preferences and we assign your jobs based on that.

But what if I don't have any good ideas for a class topic?
That's okay. We have lots of experienced Moms to help you figure it out. We also have lots of curricula you can look at for ideas.

So if I teach, I don't have to pay?
Yes and no. Teachers don't get paid, so there is no tuition. We request a $25 donation from each family that goes straight to our host church as a love offering. And each class teacher can request a consumable supply fee for their class. This usually is less than $10 per class for the year. Also, parents are required to provide any textbooks that are needed for the class. This is more typical for high school level.

Is this a Christian group?
Yes! We love the Lord and express that love in our teaching and group administration. See the Statement of Belief page for a full explanation.

But I have little bitties. Who's going take care of my baby?
We have classes all the way down to newborn. As long as your oldest is at least 6, all your littles are covered too!

I have high schoolers. Will co-op count towards high school credit?
We have lots of high school options. Co-op will provide structure and accountability for subjects that will count toward high school credit.

What kind of subjects do you have?
It changes every year. Some classes that have been offered in past are:

High School World History
Spanish I
Biology
Apologia Anatomy for Middle School
Galloping the Globe Geography
Cook Your way Around the World Geography
Little House Literature Study Elementary
Math Lab for Jr High
STEM Challenge Jr High
High School Health
High School United States History
Dave Ramsey Money Management
Christian Worldview
Government and Economics
Expedition Earth Geography
Art and Music Appreciation
North Carolina History Elementary
Literature Analysis
Writing

Wow, that's a lot. Do you have time for fun?
Yes! We have a 45 min. breaktime each week where kids can choose board games, music groups, or outdoor play.

Do you just meet once a week?
Yes, your obligation to co-op is one afternoon per week for a total of 30 weeks of the year. But there are many more opportunities to learn and grow together! We have field trips, parties, Mom's nights, and play dates. These are optional, but so much fun!

What day and time do you meet?
We meet Tuesday afternoons from 12:30-4pm. Our schedule includes an Opening Assembly followed by 2 classes and a recreation time.

I am planning for high school, I need to know the options for my teen before I can commit.
We understand! and we are currently developing a cycle of high school classes so that Moms can plan ahead. High school class options for the upcoming year will be available at Open House during registration time. We would love to share our future high school plans with you.

Does Co-Op count as my homeschool for the week?
No. Co-op supports and enhances, but does not replace, the school work that you do at home throughout the week.

How many students attend?
For the 2017-18 school year, we have 18 families with 50 students.

Where is Sunset Avenue Baptist Church?
On the west end of Sunset, very close to Harris Teeter grocery store.

When is registration?
New families can register for the upcoming school year in February.

When is Open House?
The next Open House is February 6th at 12:15.





Powered by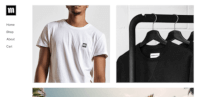 Create your own unique website with customizable templates.